International Trauma Conference – 2012 Sponsors & Exhibitors
Thank you to the sponsors and exhibitors who helped ITLS celebrate its 30th anniversary at Walt Disney World Resort Florida!
---
BOMImed Ltd.
844 Eagle Drive
Bensenville, IL  60106
phone 800-667-6276
BOMImed specializes in the manufacturing and distribution of airway management, anesthesia, critical care and warming therapy products. Since 1985 we have been dedicated to providing quality comprehensive solutions backed by trusted clinical expertise. Through our commitment to continued innovation, integrity and superior customer service we have firmly established ourselves as a leader in the health care industry.
---
Flash Drive Sponsor
Brady Publishing / Pearson Education
One Lake Street
Upper Saddle River, NJ  07458
toll-free phone  800-638-0220
phone 518-462-0872
fax  201-236-7040
As the leading education services company, Pearson is serious about evolving how the world learns. We apply our deep education experience and research, invest in innovative technologies, and promote collaboration throughout the education ecosystem. Real change is our commitment and its results are delivered through connecting capabilities to create actionable, scalable solutions that improve access, affordability, and achievement.  The Brady imprint offers market-leading solutions to build career readiness for all levels of EMS and Fire Science training.  Visit: www.Bradybooks.com
---
Workshop Sponsor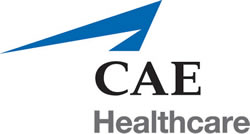 CAE Healthcare
6300 Edgelake Drive
Sarasota, FL  34240
phone  941-377-5562
CAE Healthcare delivers leading-edge simulation training solutions to hospitals, physicians, nurses, students, emergency responders and the military around the world. With a mission to improve patient safety and outcomes, CAE Healthcare develops each product in partnership with clinicians and clinical educators whose aim is to ensure physiological accuracy and educational relevance. Visit the CAE Healthcare booth to learn about our advanced patient, imaging and surgical simulators, including the gold standard HPS patient simulator, iStan, Caesar, VIMEDIX and CathLabVR. Ask about Nurse Residency, the subscription solution to help hospitals assess staff competency and LearningSpace, the center management solution.
---
www.emlrc.org
EMLRC
Emergency Medicine Learning & Resource Center
3717 S Conway Rd
Orlando, FL  32812
phone 407-281-7396
toll-free phone 800-766-6335
fax 407-281-4407
email bbrunner@emlrc.org
The Emergency Medicine Learning & Resource Center (EMLRC) is a non-profit organization advancing emergency care through advocacy and education.
---
Silver Sponsor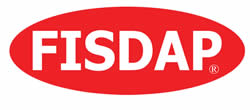 www.fisdap.net
Fisdap
2136 Ford Parkway, #168
Saint Paul, MN  55102
phone 651-690-9241
Fisdap produces software to make EMS internships easier. Our skills tracker and scheduler keep all your data in one easily accessible place. Fisdap Testing makes sure that your students are prepared for their certification exams with valid, reliable tests. 97% of students who pass our tests go on to pass the NREMT Cognitive on the first try.
---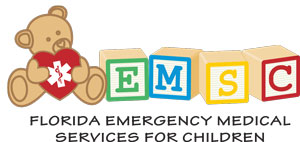 Florida Emergency Medical Services for Children
4052 Bald Cypress Way, Bin C18
Tallahassee, FL 32399
phone 850.245.4440
email melissa_keahey@doh.state.fl.us
Florida EMS for Children (EMSC) is a nationally funded grant program working to improve healthcare in the field for children. It is our goal to ensure that pediatric patients receive the best care possible in the prehospital setting. Often viewed as "little adults", children actually have very different and specific medical needs.
---
Silver Sponsor
iSimulate
3257 Route 9, Suite 401
Saratoga Springs, NY   12866
phone 518-222-3718
email mike.fitzgerald@isimulate.org
iSimulate creates digital solutions for simulation. ALSi is our flagship product and it has revolutionized scenario and simulation education with a simple clinician focused interface. By using 2 iPads we have been able to create a simple to use, cost effective simulation solution which allows the educator to concentrate on teaching and training. iSimulate is Peter McKie and Dr Anthony Lewis. Both Peter and Anthony have been teaching Advanced Life Support for over a decade and saw the need for a simple, portable, realistic solution for critical care teaching. Created by healthcare professionals for healthcare professionals, ALSi will transform the way you provide training for critical care.
---
Kyoto Kagaku Co., LTD
3109 Lomita Blvd.
Torrance, CA   90505
phone 310-325-8860
fax  310-325-8867
email rw-kyoto@kyotokagaku.co.jp
Established in 1948, with origins in the 1800's, Kyoto manufactures internationally acclaimed simulation training manikins and models. Kyoto's expertise spans several major disciplines, including imaging, medical and nursing education. The experiential training afforded by Kyoto's high fidelity products helps instructors enable students to become professionals.
---

www.mercurymed.com
Mercury Medical
11300 49th Street North
Clearwater, FL 33762
phone 727-573-0088
When lives hang in the balance, you need a disposable CPAP system that lives up to the challenge. The Flow-Safe® II Disposable CPAP System from Mercury Medical® is the "Only ONE" system that gives you an advantage in life-saving emergencies. It takes Emergency Care to a whole new level… over 50% less oxygen consumption while delivering High FiO2. Its advantages are many: Built-in Manometer, Pressure Relief Value and the use of a Nebulizer with in-line capability. The air-Q® SP is the "ONLY ONE" Self-Pressurizing Masked Cuff that uses positive pressure ventilation to self-inflate the mask. The result is safer, efficient, low pressure seal during the majority of the case. The SP version allows for intubation and an "everyday" airway like the regular air-Q®.
---
Equipment Sponsor
Physio-Control
11811 Willows Road, NE
Redmond, WA   98052
phone 800-442-1142
email  susan.cote@physio-control.com
Physio-Control partners with professional responders all over the world to provide solutions in emergency care. As the new standard in emergency care, the LIFEPAK® 15 defibrillator is the most clinically innovative, operationally innovative and toughest monitor/defibrillator available today. With leading edge technologies such as the LIFENET® System for efficient patient data management and the LUCAS™ Chest Compression System, Physio-Control is partnering with emergency response teams to improve patient care and save lives. Physio-Control also provides market leading service with its highly trained direct field service team, averaging the longest tenure in the industry.
---
Gold Sponsor
Rockford Health System – EMS
2400 North Rockton Avenue
Rockford, IL  61103
phone  815-971-5205
fax 815-971-5000
---
Equipment Sponsor

www.seequip.com
Southeastern Emergency Equipment
P.O. Box 1196
Wake Forest, NC 27588
phone 800-334-6656
fax 888-556-1048
carla@seequip.com
Southeastern Emergency Equipment is a privately owned business that was founded in 1979. Throughout the years, Southeastern has evolved into an international distributor of emergency medical equipment and supplies. Thanks to the dedicated team, SEE is now a full-line distributor with a support and sales team that focuses on premium service before and after the sale. Over the past few years Southeastern has implemented a comprehensive training and education department which offers Emergency Medical Services (EMS) classes as well as American Heart Association (AHA) classes to better serve the educational needs of its customers.
---

www.sducorp.com
Spineboard Decontamination Corp.
1016 S. Florida Ave
Rockledge, FL  32955
phone 321-6336817
Contaminated EMS equipment is found in so many ER ramps and closets, sometimes stored out of site, but still a problem. We offer a solution to the problem of contaminated EMS equipment hanging around and most of all a level of comfort to patients being placed on a clean spineboard. We proudly produce here in the good old USA the "Spineboard Decontamination Unit".
---

Quadra Education Group, LLC.
4903 Sapp Rd.
Concord, NC  28025
phone 704-795-1230
fax 704-795-1230
Quadra Education Group, LLC. specializes in health care education, crisis management and leadership development. We offer education and consultative services in health care, disaster preparedness, performance improvement, patient safety, critical incident stress management and leadership development for the public and private sector. Our team has more than 100 years of experience in health care and leadership development and serves as instructors for numerous nationally and internationally recognized courses.
---
Tactical Medical Essentials
P.O. Box 913
Dothan, AL   36302
phone 334-793-7789
ITLS author John Campbell, MD has expanded his teaching role and will be bringing a tactical medicine course to the pre-conference arena. Tactical Medicine Essentials is a new 2-day course endorsed by ITLS, and is targeted to all medical personnel and public safety professionals, including EMS, Fire and Law Enforcement. Learn to perform and survive a high-risk tactical response situation by learning the unique skills required when dealing with violent criminals, armed emotionally disturbed persons (EDP), tactical community crises, or terrorism-related incidents. Reality-based training will include live-fire (airsoft) training scenarios. Co-author Dr. John Wipfler, who is recognized as one of the country's leading experts in TEMS, will be the lead instructor for this event.
---
Vidacare
4350 Lockhill Selma
Shavano Park, TX   78249
toll-free phone 866-479-8500
fax 210-375-8537
Vidacare Corporation's  EZ-IO® Intraosseous Infusion System provides immediate vascular access using the intraosseous (inside the bone) space  and is used by 90 percent of US ambulances, over half of Emergency Departments, and the US Military. Privately held, Vidacare's products are marketed in over 50 countries worldwide.