Trauma Competition
Congratulations to 2019 Winners:
North East Ambulance Service, UK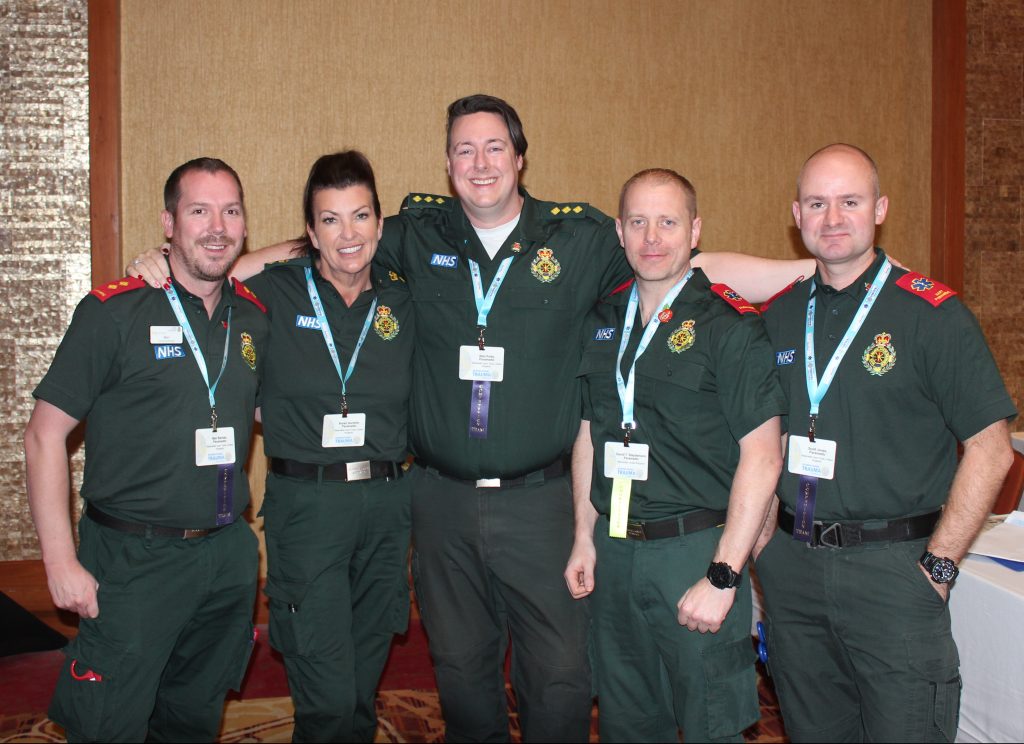 Interested in sending a team for 2020?
2020 Trauma Competition:
Friday, November 13, 2020
Tampa, Florida, USA
2020 Trauma Competition Team Application
All competitors must be available from 7:00 AM to 4:00 PM Friday.
Individuals who are interested in competing but do not have a team should contact ITLS staff. Staff will work to coordinate teams based on participant availability and interest.
Guidelines
All teams will complete 3 scenarios. The team with the highest accumulative score will be the winner.
Each team should consist of at least three members. One alternate is recommended.  The team captain is required to be a current ITLS-certified provider or instructor.
Competition performance evaluation criteria are based on current ITLS standards of care.
All team members are required to be registered for the conference. A special Competition team rate for a 3-person team or 4-person team is available.
Jump bags will be provided, and all necessary large equipment to manage the patient will be available onsite. (See Handbook about option to bring your own jump bag.)
Participants should supply their own personal items such as stethoscopes, scissor pouches, goggles or glasses, and gloves.
Each team will have an opportunity to review and familiarize themselves with the equipment available prior to the scenario.
The winning team will be awarded complimentary registration to the 2021 conference.
Space is limited. Teams will be accepted on a first-come, first-served basis.
Review the 2019 ITLS Competition Judge and Competitor Handbook for details about team composition, responsibilities, timing, scoring, and more (2020 handbook coming soon!).
Review the 2019 ITLS Competition Equipment List for the full listing of equipment (2020 equipment list coming soon!).
The Trauma Competition has been a favorite event at the International Trauma Conference since its introduction at the 2002 conference in Toronto, Ontario, Canada.
Teams from around the world compete using the ITLS assessment to triage and treat trauma patients in simulated scenarios. From helicopter crashes to cougar attacks, scenarios are always inventive, complex, and dramatic.