International Trauma Conference
International Trauma Conference
November 3-7, 2021
Tampa, Florida, USA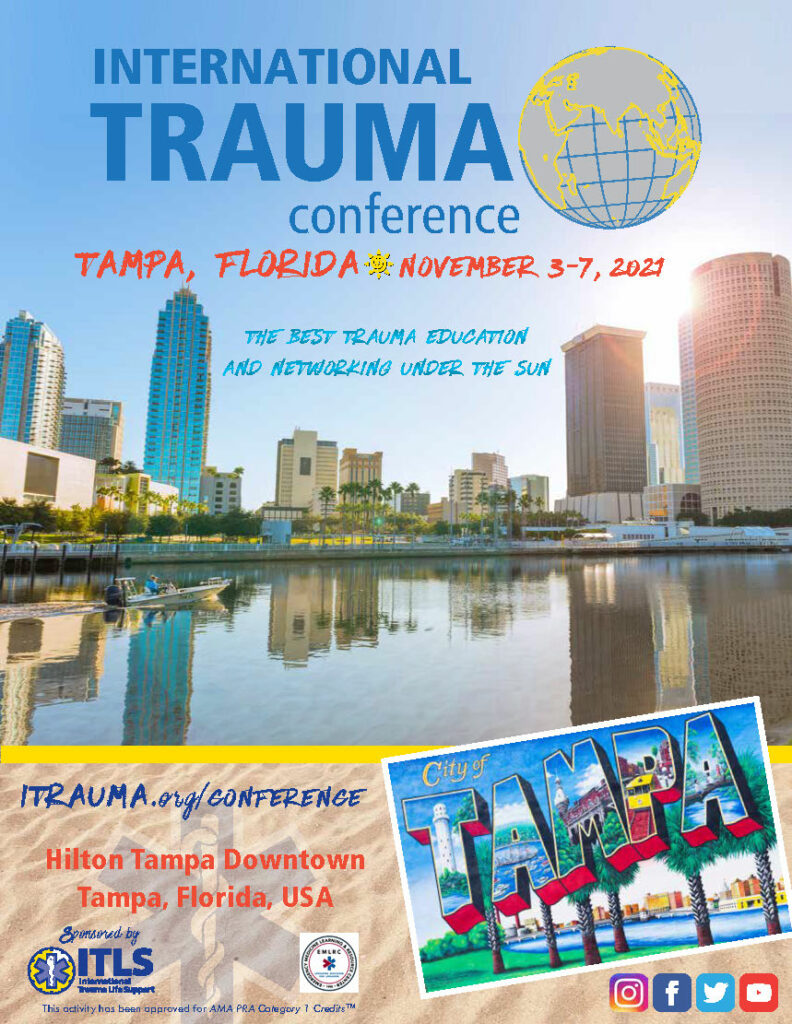 The International Trauma Conference is the premier trauma conference attracting trauma and EMS professionals from around the globe.
Looking for vendor opportunities? Contact Exhibit Manager Sue McDonough at suem@itrauma.org for details.
---
Looking for 2019 Conference Resources?
Overall Evaluation & CE Attestation
Conference App – includes presentation handouts, faculty contacts, and more!