International Trauma Conference – 2007 Sponsors & Exhibitors
ITLS would like to thank all of the sponsors and exhibitors whose support helped to make the 2007 International Trauma Conference a success.
---
 Sponsors
---
 Bulverde-Spring Branch EMS

www.bsbems.com
P.O. Box 38
Spring Branch, TX 78070
phone  830.980.9435
fax  830.980.7563
The mission of Bulverde-Spring Branch EMS is to provide quality emergency medical services to the communities of Bulverde and Spring Branch, Texas, through compassion, innovation, and education.
Bulverde-Spring Branch EMS experiences approximately 1,200 emergency responses a year, and operates 4 advanced life support (ALS) response vehicles. On certain time-dependent life threatening calls, paramedics are assisted by the Bulverde Area Volunteer Fire Department and Spring Branch Volunteer Fire Department.
---
Brady Publishing

www.bradybooks.com
One Lake Street
Upper Saddle River, NJ  07458
phone  201.236.7000
toll-free  800-638-0220
Brady publishes a complete line of EMS and Fire Science educational texts, audiovisual and multimedia training materials for fire science, first aid, first responder, EMT-Basic, intermediate, paramedic, continuing education and other related courses. Stop by and see our new multimedia products!
---
Galena Area EMS District

Galena-Stauss Hospital
217 Summit Street
Galena, IL  61036
phone  815.777.3575
The Galena Area Emergency Medical Service District, a not-for-profit volunteer ILS emergency response ambulance service, serves nine townships and three municipalities centered around Galena, Illinois. Galena Area EMS District provides transport to the Galena-Stauss Hospital in Galena as well as The Finley Hospital and Mercy Medical Center-Dubuque in Dubuque, Iowa.
---
Metro Medical Services, Inc.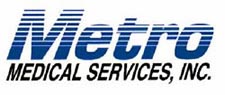 5112 Forest Hills Court
Loves Park, IL  61111
phone  815-633-6388
---
Rockford Memorial Hospital
EMS Division

www.rhsnet.org
Rockford Memorial Hospital
2400 North Rockton Avenue
Rockford, IL  61103
phone  815-971-5550
---
Z-Medica Corporation

www.z-medica.com
4 Fairfield Blvd.
Wallingford, CT  06492
phone  203.294.0000
fax 203.294.0688
Z-Medica Corporation is a medical products company focused on innovative hemostatic nano-technologies that save lives. It discovers, manufactures and markets breakthrough products that rapidly stop all bleeding: the original QuikClot® brand hemostat and the new cooler generation – QuikClot ACS+™, QuikClot 1st Response™, and now QuikClot Sport™ & QuikClot Sport Silver™ (antimicrobial) for consumers. QuikClot® is proven on the battlefield and with first responders.
---
 Exhibitors
---
EMPACT Southeast Alabama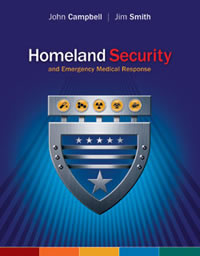 P.O. Box 913
Dothan, AL 36302
phone  334-793-7789
toll-free 888-732-3677
EMPACT Southeast Alabama is a non-profit organization with the purpose of fostering the development and implementation of quality educational programs for emergency responders. The Homeland Security and Emergency Medical Response course and textbook are designed to provide knowledge and skills to detect, respond, operate and treat patients in a toxic chemical environment, explosion and bombing scenes, in dealing with communicable diseases and biological agents or patients contaminated with radioactive materials. The responder is taught to recognize, take protective actions, decontaminate and treat patients. Self-protection is an integral part of the course. The program format and length can be tailored to the audience.
---
Image Perspectives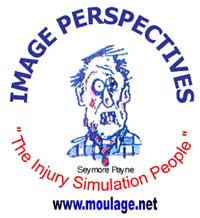 www.moulage.net
2650 Damon Road
Carson City, NV  89701
phone/fax  775-882-6257
email  moulage@aol.com
Image Perspectives is a totally unique, full service company that specializes in all facets of realistic moulage (injury simulation) including:
Realism:     Our vividly realistic and durable injuries are fast and easy to create and apply. Our casualty cards include realistic vitals and acting instructions.
Training:     We train individuals across the country to create moulage for EMS agencies, hospitals, universities, military, industry, airports, even veterinary.

Supplies:    We offer a full line of moulage makeup, materials, and supplies, including special effects. You need it – we can get it.

MCIs:  We can coordinate and execute the entire moulage portion of any exercise.
---
Ferno

www.ferno.com
70 Weil Way
Wilmington, OH 45177
toll-free phone  877-733-0911
fax 937.382.1191
toll-free fax 888.388.1349
email  info@ferno.com
Ferno is a leading provider of patient handling equipment including the POWERFlexx® Powered Ambulance Cot, PROFlexx® Ambulance Cot Series, and the EZ Glide® Evacuation Stair Chair. We also carry a full line of Backboards and Immobilization Equipment, Trauma Bags, Incident Command, Triage, and Mass Casualty Response equipment, including our MCI Trailers. Call 877-733-0911 for a free catalog or visit www.ferno.com for complete product information and to purchase online.
---
National Association of Emergency Medical Technicians (NAEMT)
www.naemt.org
P.O. Box 1400
Clinton, MS 39060
phone  601-924-7744
toll-free 800-34-NAEMT
fax 601-924-7325
email  info@naemt.org
NAEMT is an international membership association for EMTs and Paramedics. NAEMT members work in all sectors of EMS, including government third service agencies, fire departments, police, hospital-based ambulance services, private companies, industrial and special operation settings, and in the military. NAEMT gives EMTs and Paramedics a voice in Washington, D.C., where the federal government makes decisions that affect EMS. NAEMT represents all EMTs and Paramedics to promote safety and professionalism in EMS.
---
PDL BioPharma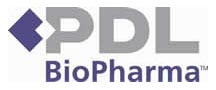 www.pdl.com
34801 Campus Drive
Fremont, CA  94555
phone  510-574-1400
fax  510-574-1500
PDL BioPharma, Inc. is a biopharmaceutical company focused on discovering, developing and commercializing innovative therapies for severe or life-threatening illnesses. Commercially focused in the acute-care hospital setting, PDL markets and sells its portfolio of commercial products in the United States and Canada. A pioneer of antibody humanization technology, PDL promotes this technology through licensing agreements and clinical development of its own diverse pipeline of investigational compounds. PDL's research platform centers on the discovery and development of antibodies to treat cancer and autoimmune diseases.
---
PerSys Medical
a division of Performance Systems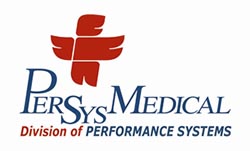 www.ps-med.com
3050 Post Oak Blvd., Suite 1710
Houston, TX  77056
phone  713.723.6000
toll-free  888.737.7978
email  info@ps-med.com
Marketing life-saving innovative technologies such as the Emergency Compression Bandage, B.I.G. for intraosseous, Medi-Burn burn treatment, QRS ECG Belt for 12 lead monitoring, Grip-ET and PosiTube for endotracheal intubations, BPS for hypothermia, SOF™ Tactical Tourniquet, IVECS for IV cooling, and ResQPOD CPR impedance threshold device.
---
ReavillMED

www.reavillmed.com
2200 Pebble Beach Drive
Plainfield, IL 60586
phone  815-483-5712
fax 815-609-6001
email  info@reavillmed.com
TraumaPICC: Rapid insertion central line placed peripherally. No guidewire and closed insertion method allows easy placement of a PICC in less than 1 minute. Crash meds can be delivered direclty to the heart without cutting into then neck or chest. Medicare reimbursement exclusively to outpatient providers makes this product a must for trauma professionals.
---
SAM Medical Products

www.sammedical.com
4909 S. Coast Highway, Suite 245
Newport, OR  97365
phone  541.867.4726
toll-free  800.818.4726
SAM Medical Products manufactures and supplies life-saving innovative products to individuals who LIVE LIFE ON THE EDGE.
---
Tri-anim Health Services, Inc.

www.tri-anim.com
13170 Telfair Avenue
Sylmar, CA 91342
phone  818-362-6882
fax  818-364-0998
toll-free 800-TRI-ANIM (874-2646)
toll-free fax 800-309-6436
Tri-anim is one of the nation's largest providers of specialty products, emergency medical supplies and equipment. For more than 30 years, Tri-anim has met the needs and exceeded the expectations of providers throughout the healthcare continuum, including hospitals, long-term care facilities, surgery centers, nursing homes, emergency medical services (EMS), fire services and law enforcement agencies.
All orders placed, right up until 5 p.m., are shipped same day from one of 13 nationwide distribution centers. Tri-anim is an industry leader in providing
e-commerce solutions, including the patent-pending e-Quick® System, making it faster and more efficient for customers to procure medical products.
---
ZOLL Medical Corporation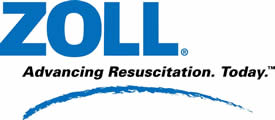 www.zoll.com
269 Mill Road
Chelmsford, MA 01824
phone  978.421.9728
toll-free 800-348-9011
email  info@zoll.com
ZOLL Medical Corporation is committed to developing technologies that help advance the practice of resuscitation. With products for pacing, defibrillation, circulation, ventilation, and fluid resuscitation, ZOLL provides a comprehensive set of technologies that can help medical personnel resuscitate sudden cardiac arrest or trauma victims. ZOLL also designs and markets software that automates the documentation and management of both clinical and non-clinical data.