International Trauma Conference – 2006 Sponsors & Exhibitors
ITLS would like to thank all of the sponsors and exhibitors whose support helped to make the 2006 International Trauma Conference a success.
---
___________ Tote Bag Sponsor___________

Since 1992, FEMA disaster response teams have relied on their emergency response shelters from Western Shelter. The GateKeeper line of octagonal-shaped, rigid-framed, environmentally secure shelters are perfect for medical emergency response. They are quickly and easily deployed without tools, ladders or lift trucks. A full line of logistical support equipment supports isolation, electrical, plumbing, hygiene, water distribution, and HVAC with field-proven reliability.
---
___________ Silver Sponsor ___________

Saints Medical Center Paramedics
Saints Medical Center's Paramedics bring Saints' core mission of high quality and compassionate care that drives best patient outcomes, directly to the scene of medical emergencies throughout the Greater Lowell community. Saints Paramedics, also known as Greater Lowell EMS, provide enhanced Advanced Life Support capabilities such as Rapid Sequence Intubation and paramedic activation of local angioplasty teams for heart attack patients. Saints Paramedics provide primary Advanced Life Support 9-1-1 paramedic response to the City of Lowell, and the Towns of Chelmsford, Dracut, Dunstable, Tewksbury, Tyngsborough, and Westford, making it the second largest paramedic system (population covered) in Massachusetts.
---
 ___________ Breakfast Sponsors ___________


Rockford Memorial Hospital EMS Division
---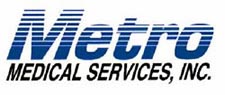 ---
___________ Speaker Sponsor ___________

Brady publishes a complete line of EMS and Fire Science educational texts, audiovisual and multimedia training materials for fire science, first aid, first responder, EMT-Basic, intermediate, paramedic, continuing education and other related courses. Stop by and see our new multimedia products!
---
___________ Competition Sponsors ___________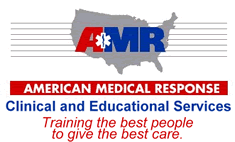 American Medical Response Northeast
Laerdal, one of the world's leading providers of Healthcare Solutions is dedicated to helping save lives with products and services for Airway Management, Immobilization, Basic Life Support, Advanced Life Support, Patient Care, Self-Directed Learning, and Medical Education.  We are pleased to serve all healthcare providers and educators, from the lay rescuer to the medical professional.
---
___________ Exhibitors ___________

Blackwater Medical, LLC.
Blackwater Medical is a medical products distributor based in Jackson, Mississippi.  We are excited to be offering HemCon® products for use in oral surgery, dentistry, emergency medicine, trauma, and wound care. Whatever your needs for hemostatic bandages, we are here to serve you.
Created for the US military, and now standard issue for American soldiers in Iraq and Afghanistan, FDA-approved HemCon® civilian products are available through Blackwater Medical and may be purchased directly from this website.
The HemCon® Bandage works by adhering aggressively to tissue surfaces in contact with blood or moisture.  The chitosan in the bandage has a positive charge which attracts negatively charged red blood cells.  The red blood cells create a seal over the wound as they are drawn into the bandage.
---
EMSSHIRTS.COM: The best selection on the web for FIRE-RESCUE-EMS off-duty apparel. Shop line of EMS, fire, and rescue-themed printed and embroidered t-shirts, sweatshirts, sweatpants, job shirts, nylon wind shirts, coats, caps, polar fleece vests, jackets, pullovers, infant, toddler, and youth items. We carry oversized to 5x and beyond. Custom printing and embroidery is our specialty. Squad discounts. VISA, MC, DISCOVER, MONEY ORDERS, PAYPAL accepted.  We ship worldwide. Celebrate fall with our "cool" designs … at EMSSHIRTS.COM.
---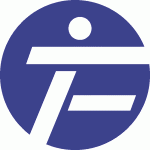 Manufacturer of Emergency Medical Products. Our Carbon Traction leg splints (CT-6), are becoming increasingly popular in the civilian market as FareTec distributed over 12,000 to the armed forces around the world last year. FareTec also produces a utility splint, the RediSplint, a more rigid version of the Sam splint and at half the price. Newly introduced to the FareTec line are our Halo Optics, High Visibility Safety Vests. These vests use a state of the art fabric that emits its own light via a small rechargeable battery source. To view all of FareTec's products please visit our website.
---
| | |
| --- | --- |
| | |
| IMERT  – Illinois Medical Emergency Response Team | INVENT –  Illinois Nurse Volunteer Emergency Needs Team |
IMERT is a disaster response team established in 1999 to develop educational programs on Domestic Preparedness for first responders and health care providers, and to create an infrastructure to formalize the State's ability to respond to and assist with emergency medical treatment at mass casualty incidents, including, but not limited to, chemical, biological, and radiological incidents.
INVENT is a volunteer group of Registered Nurses (RNs) trained to provide nursing care during a state-declared disaster or emergency situation (for example, mass casualty incidents, mass immunization efforts, or local hospital surges).
---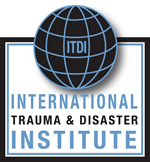 International Trauma and Disaster Institute
The International Trauma and Disaster Institute (ITDI), at Massachusetts General Hospital, is an academic center of excellence for trauma and disaster education. ITDI has developed multidisciplinary training programs designed to train medical response personnel in the basics of medical and public health disaster care.
---
Plan now to attend the 2007 International Trauma Conference in San Antonio, Texas! Conference dates are October 13-15, 2007, at the Crowne Plaza Riverwalk San Antonio.
---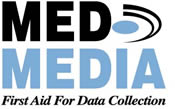 Med-Media's EMStat™ 4 electronic PCR system utilizes proven innovative technology enabling the EMS provider to complete a PCR when and where they want. EMStat™ may be completed via the web or on any mobile computer or desktop computer. It has an intuitive flow, requiring minimal training. Managers can monitor QA/CQI, operational and clinical data via their dashboard view.
The Public Safety Incident Management™ provides patient tracking from triage, treatment and treatment. First responders may communicate between mobile devices and with incident command through our Field Deployable Wireless Network.
---
PDL BioPharma, Inc. is a biopharmaceutical company focused on discovering, developing and commercializing innovative therapies for severe or life-threatening illnesses. The company currently markets and sells a portfolio of leading products in the acute-care hospital setting in the United States and Canada and generates royalties through licensing agreements with top-tier biotechnology and pharmaceutical companies based on its pioneering antibody humanization technology. Currently, PDL's diverse late-stage product pipeline includes investigational compounds in Phase 2 or Phase 3 clinical development for inflammation and autoimmune diseases, cardiovascular disorders and cancer.
---

Pharmascience Laboratories, Inc.
READY-MADE SOLUTION FOR DERMAL HYDROFLUORIC ACID BURNS
Calgonate is an effective 2.5% topical calcium gluconate gel that is used for dermal hydrofluoric acid (HF) burns. Calcium gluconate combines with hydrofluoric acid to neutralize the powerful fluoride ion. The immediate use of calcium gluconate gel has been known to be extremely beneficial in reducing burn damage to bone and deep tissue, and helps relieve pain almost immediately.  It is highly recommended to rinse the affected area with water for 5 minutes to remove hydrofluoric acid residue and subsequently to apply Calgonate freely to the affected areas, continuously massaging it into the skin every 15 minutes.
---
  …"Philips Medical Systems Automatic External Defibrillators (AEDs) enable first responders in the Corporate, Hospital, Fire, Police, EMS, Schools, Health, Sports, and Home settings to deliver life saving early defibrillation to victims during the first critical moments after Sudden Cardiac Arrest (SCA)…"
Philips Medical Systems is a leading designer and manufacturer of healthcare products for the home, occupational, pre-hospital and professional healthcare environments.  As a market leader in early defibrillation products and solutions, Philips Medical Systems can develop and implement a turn-key early defibrillation program for your organization, based on the HeartStart defibrillator family of products and accessories.
---

Rizo Patron Enterprises
The Extrication Collar, E-Collar, was designed to provide a more secure patient immobilization device.  Mechanical features of the E-Collar which provide it's advantages over that of traditional cervical collars include:  back support extension piece, color coordinated locking straps in a tensional diagonal arrangement, dual side adjustments for symmetrical and asymmetrical side-to-side adjustment, full ergonomic design, visible and physical access to the ears and front of the neck, custom fitting adjustment tabs and straps system, removable chin strap, clear plastic molding.  These features benefit patients and elevate the standard of care by providing the following:  safer and more secure stabilization of the head and neck of trauma victims in relation to their torso (less than 12° movement from neutral position); post application adjustment; symmetrical application; greater accessibility to critical care areas, safer movement of patient when extricating; and immobilization in the position of comfort (i.e. open ear areas provide greater degree of comfort to those patients who wear earrings).
---
Z. Medica Corporation is a Medical Products Company focused on innovative hemostatic technologies.  QuikClot® and QuikClot ACS™ are used by the U.S. Military and First Responder Markets and are covered on the AEL for the DHS grant dollars.
---
ZOLL Medical Corporation designs, manufactures, markets, or sells non-invasive resuscitation devices and software solutions that automate the collection and management of both clinical and non-clinical data. They include pacing/defibrillation devices (ZOLL's M Series™, AED Plus™, AED Pro™; circulatory assist devices (Advanced Circulatory Systems, Inc.'s ResQPOD™ Circulatory Enhancer and the AutoPulse™); and a fluid resuscitation product, the Power Infuser®. These devices help diagnose and treat victims of trauma and cardiac arrest.