European Regional Forum
Save the Date!
2019 ITLS European Regional Forum
Monday, September 23, 2019
Ljubljana, Slovenia
(Pre- and post-meeting events scheduled for Sept. 22 & 24)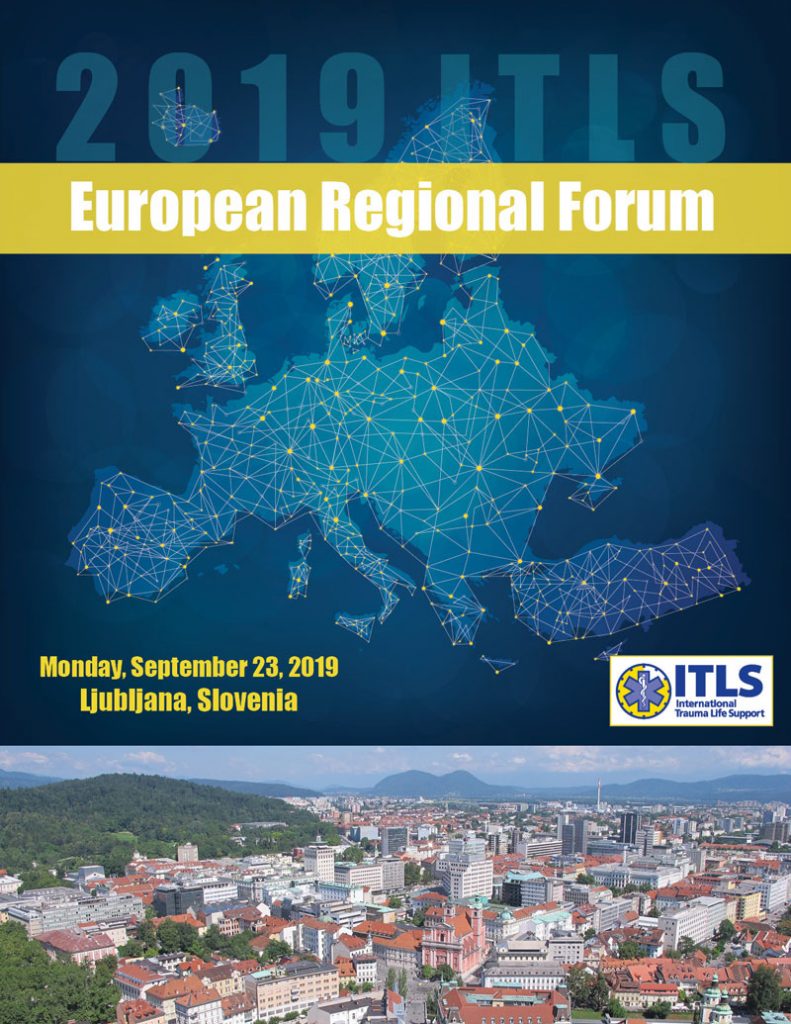 Join your colleagues in September for a face-to-face European Forum focused on collaboration and connections between our ITLS Chapters and Training Centres.
The one-day meeting will be held in Ljubljana, Slovenia on Monday, September 23. Pre-and post-meeting events will be scheduled as well – Full agenda coming later this month!
The Forum is open to all participants in Europe, including Chapter and Training Centre Coordinators and Medical Directors, European Forum members, and other interested ITLS providers or instructors.
There is no charge to attend the Forum, but participants are responsible for their own travel and accommodations expenses. The program includes refreshment breaks and lunch.
Extend Your Stay for More Activities!
Special courses and activities held in conjunction with the European Regional Forum are:
ITLS Duty to Respond (presented in English): Sunday, September 22

Demonstration of ITLS Slovenia Military Provider Course: Tuesday, September 24

Social events and sightseeing with your European colleagues!