Travel and Accommodations
Conference Hotel
Travel and Transportation
Requesting a Visa
Conference Hotel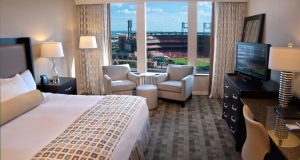 HILTON ST. LOUIS AT THE BALLPARK
1 S. Broadway
St. Louis, MO 63102
Reservations: 314-421-1776
(Reference International Trauma Life Support Conference)
Make reservations online
The conference room rate of $145 per night plus all applicable taxes includes complimentary guest room WiFi. The cutoff date for this rate is October 15, 2018.
Don't be fooled by hotel scams! At past conferences, groups misrepresenting themselves as contracted by ITLS are contacting vendors and participants to offer discounts on the conference hotel rates, telling them the hotel is nearly sold out for the conference dates. ITLS does not contract with any booking group. These groups look at opportunities with national conferences and give the same false information to every person they reach. The Hilton doesn't work with these groups, nor do these groups in any way represent ITLS. Please make your reservations online using the link above or by calling the hotel directly.
Travel and Transportation
Participants should fly into Saint Louis Lambert International Airport (STL).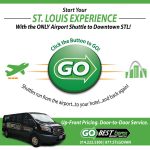 GO BEST Express Airport Shuttle is offering International Trauma Conference participants a discount of 10% off all pre-booked shuttle reservations. Make your reservation by November 5 to qualify. Book online now
Visa Information
Visa requirements vary from country to country. Contact the U.S. embassy or consulate in the country where you live to determine if you will need a visa and/or a visa support letter. (You may apply for a visa at any U.S. consular office, but it may be more difficult to qualify if you apply from outside your country of permanent residence.) For contact points for consular offices: http://usembassy.state.gov/#AF
If you need a letter, contact ITLS with your request. Please make sure to send your full name, credentials, and complete mailing address. Your name and address must match the information found on your travel documents (passport, etc.)
ITLS will send a letter to support for your visa application via email. The document will be sent on ITLS letterhead in PDF format. ITLS will only issue letters for persons who have registered and paid for the conference.
If you do not receive your visa in time to attend or your visa is denied, your registration fee will be refunded. In view of the number of requests the number of requests ITLS receives for visa support letters, you should make this request as soon as possible. Please allow a minimum of 5 business days for receipt of your letter of support. ITLS cannot ensure that a letter can be provided if your request is made less than 10 business days before the beginning of the conference.
For more information on applying for a visa, visit the U.S. State Department Web site.
The decision to grant visas belongs solely to the embassy/consulate. ITLS cannot promise that you or your colleagues will receive a visa. Likewise, ITLS cannot change the decision of the governmental agency should your application be denied. If your questions about requesting a letter are not answered here, please contact ITLS Customer Service Manager Sue McDonough.