2019 Corporate Supporters
Exhibit Hall Preview
ITLS is proud to showcase these vendors who will be in the Exhibit Hall at the International Trauma Conference. Vendors are added as they register, so check back frequently for updates!
2019 International Trauma Conference
November 12-16, 2019 |  Tropicana Las Vegas
Las Vegas, Nevada, USA

---
American College of Emergency Physicians
PO Box 619911
Dallas, TX  75261  USA
800-798-1822 | 972-550-0911 | fax 972-580-2816

ACEP is a national medical specialty society representing emergency medicine with more than 37,000 members. ACEP is committed to advancing and supporting EMS and EMS Medical Directors through continuing education, research, public education, public policy and advocacy. ACEP is headquartered in Dallas, Texas.
---
Argentum Medical, LLC
2571 Kaneville Ct.
Geneva, IL  60134  USA
888-508-2872 | 630-232-2507 | fax 630-232-8005

Silverlon's family of advanced 7 day use silver plated antimicrobial dressing have long been considered the "Gold Standard" to the military over the last two wars to treat blast injuries, massive complex wounds and burn injuries. Silverlon dressings are effective against a broad spectrum of wound pathogens, easy to use (particularly by inexperienced personnel), easy to store and easy for patient transport. Silverlon can be used for multiple indications and is considered a true force multiplier and an ideal product for both military and civilian (disaster response) applications.
---
Beneli Group
6236 W. Desert Inn Rd, Suite 100
Las Vegas, Nevada  89146  USA
702-517-8933  |  beneligroup.bg@gmail.com
Our company represents a non-invasive medical devices powered by NASA technology. It's advanced home based solution that easy to use. They use 4 different bio light technologies combined with hot and cold massage. It helps to relieve skin fatigue, reduce redness and pain, stimulates the blood circulation.
---
ConnectMe Solutions
3400 W. Desert Inn Rd., Unit 10
Las Vegas, Nevada 89102 USA
725-204-6030 | mayaconnectme@gmail.com
Our company provides wireless solutions for any business use, office, on field workers and self-use. ConnectMe Solutions can create a wireless design that's just right for any business.
---
Feneche Group
9921 Whalers Landing Ct.
Las Vegas, NV  89117  USA
818-633-5938

We specialize in heat activated medical devices that promote healing properties after immediate trauma and surgery. Our products are proven to accelerate healing after trauma surgery. Reduce pain and even give cosmetic benefits to the skin that is affected due to trauma in the soft tissue, regenerate it and heal it faster.
---
Firetech Manufacturing Ltd.
Unit #102, 3525 – 191 St.
Surrey, BC, Canada V3Z 0P6
604-514-1030 | sales@firetechmfg.com  |  Facebook  |  LinkedIn

For over 30 years, Firetech Manufacturing has been working with first responders to custom-design and build durable bags and backpacks that organize and protect the equipment they need in the field. Let us work with you to design the perfect kit. FIRETECH. Made…for Life.
---

Guardian EMS Products
6540 Gateway Park Drive
San Diego, CA  92154  USA
855-323-5522 | fhartsell@guardianemsp.com
We started Guardian EMS Products because we believe that emergency medical personnel deserve a better buying experience. We believe every customer, no matter how large or small, deserves to work with a salesperson who knows the industry, vendors and products like the back of his or her hand! We've also made a commitment to stock our state of the art warehouse and distribution facilities with enough inventory to assure great prices and rapid delivery.
We look forward to getting to know you and your unique needs and to earning your business.
---
H&H Medical Corporation
328 McLaws Circle
Williamsburg, VA 23188  USA
800-326-5708 |  jburnett@gohandh.com

H&H Medical Corporation specializes in developing, engineering, and manufacturing quality emergency first aid devices. When a life is on the line, the right tools are critical. H&H is committed to giving 1st Responders the products they need to extend the "Golden Hour" and to help save lives.
---
International Paramedic Registry
5 Wall St.
Burlington, MA 01803  USA
978-639-3535

The International Paramedic Registry (IPR) works collaboratively with stakeholders to define and assess competency in the practice of paramedicine globally. Driven by the desire to improve prehospital care of the sick and injured worldwide, IPR provides a valid and reliable series of accredited certification exams for emergency medical services (EMS) providers. The exams will use recognized standards and an unbiased, accredited, and academically rigorous process to ensure their validity, while remaining affordable and accessible.
---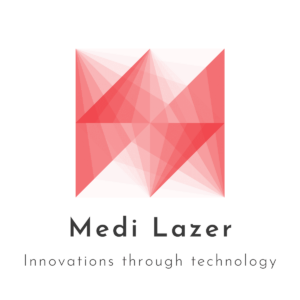 www.medilazer.net
Medi Lazer
1110 Brickell Avenue, Suite 430
Miama, FL  33131  USA
305-847-9044  |  info@medilazer.net

Our mission statement is simply "Quality Not Compromise" is ingrained in every aspect of our business, from an unwavering belief in the limitless potential applications of low- level laser, down to the care and quality of the smallest component of our devices.
---
Gold Sponsor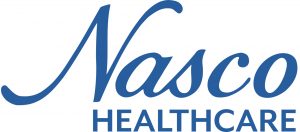 Nasco-Simulaids
P.O. Box 1289
16 Simulaids Drive
Saugerties, NY  12477  USA
845-679-2475  |  800-431-4310  |  info@simulaids.com

NASCO HEALTHCARE– providing relevant, innovative simulation solutions for medical education.
Nasco Healthcare combines over 125 years of experience between Simulaids and LifeForm®, trusted resources for improving medical education of Healthcare professionals and learners; offering the widest variety of training equipment in the industry, from skills trainers to hi-fidelity patient simulation systems. Simulaids is never satisfied, always looking for better ways to train people who impact lives daily.
We are proud to take part and support ITLS 2019, featuring our cost effective and innovative trauma management training systems for community level to advanced trauma management interventions. Dare to make a difference.
---
North American Rescue
35 Tedwall Ct.
Greer, SC 29650 USA
864-968-4120  |  888-689-6277  |  info@narescue.com

Since 1996, North American Rescue has focused on increasing survivability on both the battlefield and the homefront. With our innovative medical/rescue equipment, NAR continues to lead the way by delivering the tailored, mission-enabling healthcare solutions needed by today's first responders to counter the rapidly evolving threats of the 21st century. See what a lifesaving difference our laboratory tested, combat proven Products with a Mission® make in the prehospital environment!
---

North American Rescue Simulation
North American Rescue Simulation (formerly ITTS) specializes in hyper-realistic trauma re-creation with industry-leading ruggedized human, canine, blast/ballistic and aircraft simulators.  With many years of operational medical and rescue experience, we remain focused on the mission; "Controlling the X".
---
Silver Sponsor

Pearson-Brady
221 River St.
Hoboken, NJ  07030  USA
201-236-7151
For over 30 years, Pearson BRADY has been publishing educational materials for the EMS community. Behind this is our core mission to provide quality content for students and professionals in both EMS and Fire. We're committed to all the people we've proudly served—those who were educated by us, and those they help everyday. In everything we do—It's About People. Trust. Innovation.
---
Silver Sponsor – Lanyard
PreMed Training Group
P.O. Box 1479
Enka, NC 28728  USA
910.616.5153 |  glynn@premed.biz
PreMed Training Group celebrates 25 years of providing exceptional EMS Education! In 1994, three friends, discouraged by the state of EMS education, endeavored to improve educational opportunities and better serve EMS professionals. Glynn Lookabill, President, remains as the only founding member. He is assisted by a core team of Lead Instructors and Administrative Staff. Numerous adjunct instructors serve as skills educators and evaluators. As we are all too familiar with in emergency services, PreMed also remembers those over 25-year journey that were taken from us way too soon. 
PreMed Training Group has continually followed the motto of "Setting the Standard for Pre-Hospital Medical Training." Course offerings include standard AHA and NAEMT courses as well as signature PreMed courses such as Pedi-Trio, National Registry Refresher Course, and EMS Instructor Professional Development. For those seeking advanced education, PreMed also conducts initial Critical Care Provider courses as well as specialty critical care exam reviews, airway courses, and more. The team is continually refining current courses as well as developing new content to meet the rapid changes in the EMS profession. 
Finally, PreMed Training Group thanks those EMS professionals who have participated in our courses. Education, with a mix of fun and comradery, highlights each gathering. Affectionately known as PreMed-ers, it could not have been done without you. Yet, after 25 years, PreMed knows, in the words of singer Jimmy Buffett, "There's still so much to be done!"
---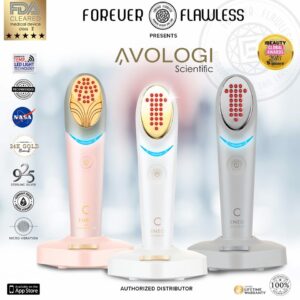 Pura Vida
4285 Wagon Trail
Las Vegas, NV  89118  USA
470-236-5593 |  eventsmanagerled@gmail.com
We are pleased to introduce our LED Therapy products featuring infrared light therapies, these offer a natural way to ease pain. The devices emit lights that help with pain by using a warm and soothing light energy, proven to temporarily relieve minor muscle and joint pain and stiffness, minor arthritic pain or muscle spasms, the temporary increase in local blood circulation, and the temporary relaxation of muscles. There are a number of medical uses for these machines. Along with the device we do have some medical treatment skin products that you use with the device.
---
Platinum Sponsor
SAM Medical
27350 SW 95th Ave
Wilsonville, OR  97070 USA
800-818-4726  |  503-639-5474  |  hello@sammedical.com

What began as a spark of inspiration, when founder Dr. Sam Scheinberg saw a groundbreaking medical innovation in a simple gum wrapper, has evolved into a globally recognized brand of pre-hospital emergency medical solutions.
Military, law enforcement, EMS, fire & rescue, hospital staff, and other every day heroes- who, either by choice or by chance are first on scene when tragedy happens; odds are- they know and trust SAM Medical products.
---
Simulab
13001 48th Ave. S
Seattle, WA  98168  USA
866-400-1260  |  206-297-1260  |  info@simulab.com
Simulab is dedicated to replicating human anatomy and building easy-to-use simulation training tools for medical professionals. Since 1994 Simulab has been collaborating closely with leading educators world-wide and is constantly pushing the boundaries of tissue discovery becoming the market leader for realistic and affordable medical simulation solutions.
---
Strategic Operations, Inc.
4705 Ruffin Road
San Diego, CA  92123 USA
  858-244-0559 |  info@e-stops.com

Strategic Operations Inc., (STOPS) provides "Hyper-Realistic™" training services and products for military, law enforcement and other organizations responsible for homeland security.
STOPS employs state-of-the-art Hollywood battlefield special effects, combat wound effects, medical simulation systems like the patented Human-worn Surgical Simulator ("Cut Suit"), role players, Foreign Language Speakers, and immersive training scenarios to create training environments that are the most unique in the industry.
---
Stryker
3800 E. Centre Ave.
Portage, MI 49002
800-327-0770 | medicalcustomerservice@stryker.com
For decades, we've been focused on innovations that help improve patient outcomes, help prevent caregiver injuries, and increase operational efficiencies so you can do what you do best: save lives.
---
TruCorp
33 Waringstown Road
Lurgan, County Armagh
Northern Ireland
BT66 7HH
+44 (0) 2838882714 |  info@trucorp.com
TruCorp have over 15 years' experience within the medical simulation market. We are committed to the development of anatomically correct products to deliver medical best practice. TruCorp have designed, engineered and produced a wide variety of training manikins for airway management, trauma training, ultrasound, pediatric procedural skills and patient monitoring software.